Alice Bartkowski
13 / 06 / 2017
LEXUS PERFECTS 10-SPEED AUTOMATIC TRANSMISSION FOR NEW LC LUXURY COUPE
Ten years ago Yoshio Hasegawa was the proud engineer responsible for the ground-breaking new gearbox in the high-performance Lexus IS F saloon.
Fast-forward to 2017 and Hasegawa and Lexus have rewritten the rule book to produce a new and even better 10-speed transmission for the LC luxury coupe.
"I've been working on transmissions for 26 years and when we introduced the Direct Shift eight-speed auto, I felt we had accomplished what we set out to do. Now I can admit that actually I did feel there was space for improvement," said Hasegawa.
The opportunity to push the boundaries further came when LC Chief Engineer Koji Sato threw down the challenge to Hasegawa and transmission electronics expert Terufumi Miyazaki to make the new model's transmission even better, with performance to rival the best dual-clutch auto gearboxes. He wanted the LC to be a car that not only looked good and went fast, but also gave the driver a wonderfully engaging experience when they took the wheel.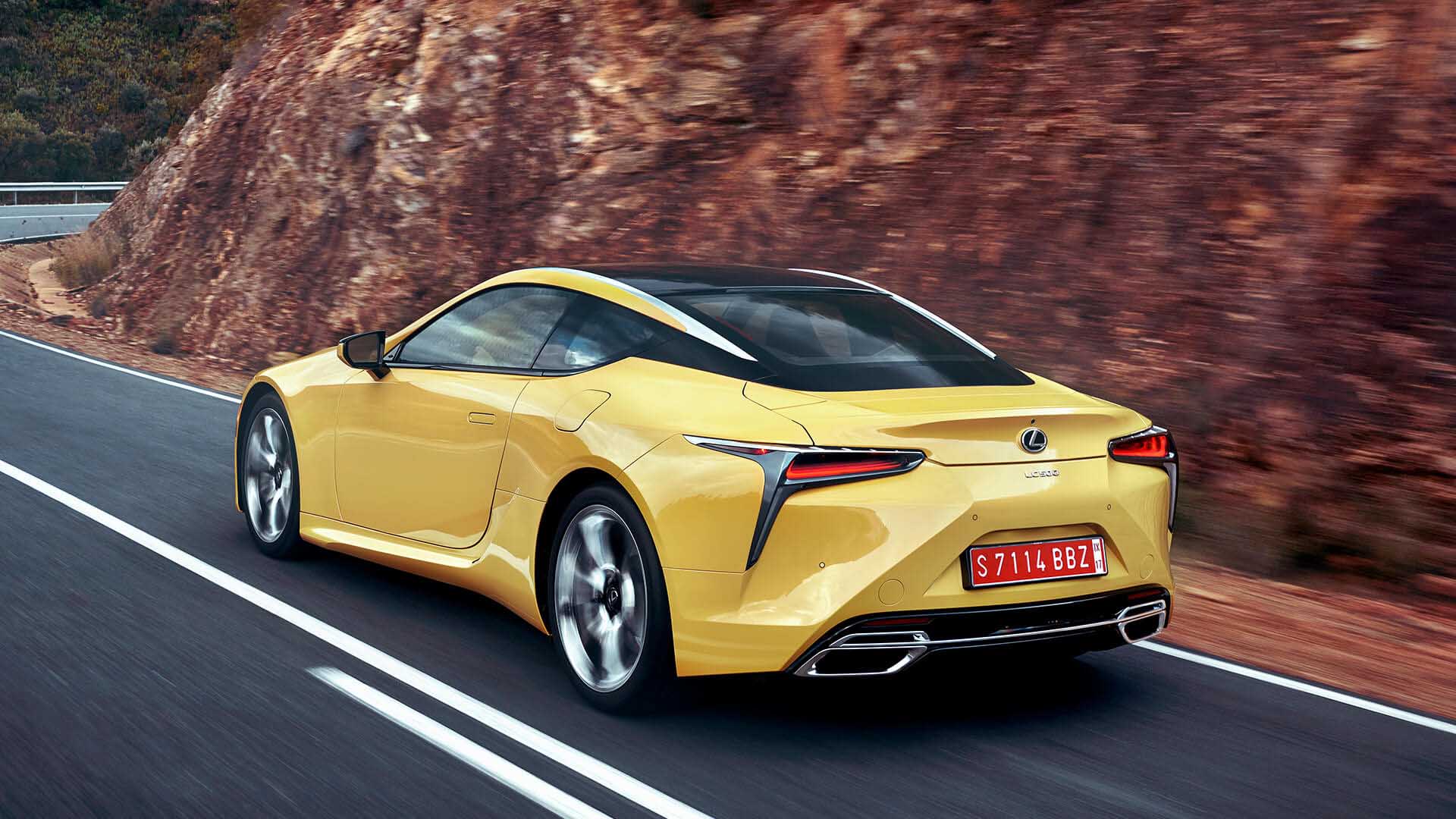 For Hasegawa, the task was like composing good music: "Humans feel good when there's good rhythm. If the driver knows just when the next gear change is coming, it creates a pleasurable feeling. In a sense, when we're driving we're creating a kind of music, so finding a good rhythm for the gear changes was my top priority," he said.
One of the key challenges was to make significant weight savings in the transmission's components and reduce the amount of energy lost during operation through heat and friction. At the same time, the system had to be strong enough to work with the LC 500's 477 DIN hp V8 engine.
Hasegawa and Miyazaki tried many different gear ratios and shift timing patterns, using hundreds of different settings and dozens of test drivers with different levels of ability. It soon became clear that an eight-speed system was never going to deliver the dynamic goals set for the LC. That's when the decision was made to add two more gears.
"We never set out to make a 10-speed transmission, it just turned out to be that number as we worked to find the ideal rhythm for the gearbox," said Hasegawa.
The new Direct Shift 10-speed automatic uses one of the smallest and lightest torque converters of any passenger car. It also improves on the performance of the previous eight-speed by having a wider lock-up range – from lower speeds all the way to full throttle, which means much better response and an enhanced acceleration feeling. Its power transmission efficiency delivers not just better performance, it also helps with fuel economy.
Sato wanted faster gear changes than with the previous Direct Shift gearbox, particularly on downshifts, when instant torque is desired. This presented Hasegawa and his team with another big challenge: "At its launch, we felt our eight-speed Direct Shift automatic was among the fastest in the world, so some of didn't think this challenge was possible."
Hardware and software underwent intensive testing and development on roads and tracks all over the world to improve the shift speed and responsiveness. After years in development, the team could at least see a successful end to their mission: a 10-speed transmission offering seamless, rhythmical engagement that could please drivers of all skill levels. Hasegawa had faith in Sato's vision of the LC, a car that would not only redefine Lexus but possibly also the world's luxury coupe market.