LEXUS SELF-CHARGING HYBRID
BENEFITS
Lexus Self-Charging Hybrid technology leaves a lighter footprint on the environment and on your wallet. With superior fuel efficiency and reduced emissions, you can also reduce maintenance and running costs.
GREENER
Our Self-Charging Hybrids systems are eco-friendly and reduce harmful gas emissions to one-tenth of the 2014 Euro 6 Diesel Standard.
Many large towns and cities across the EU have introduced Low Emissions Zones as part of the EU's mission to become climate neutral.
High emissions vehicles are either prevented from entering the area or charged to do so. Low emissions vehicles like the Lexus Self-Charging Hybrid may enter for free.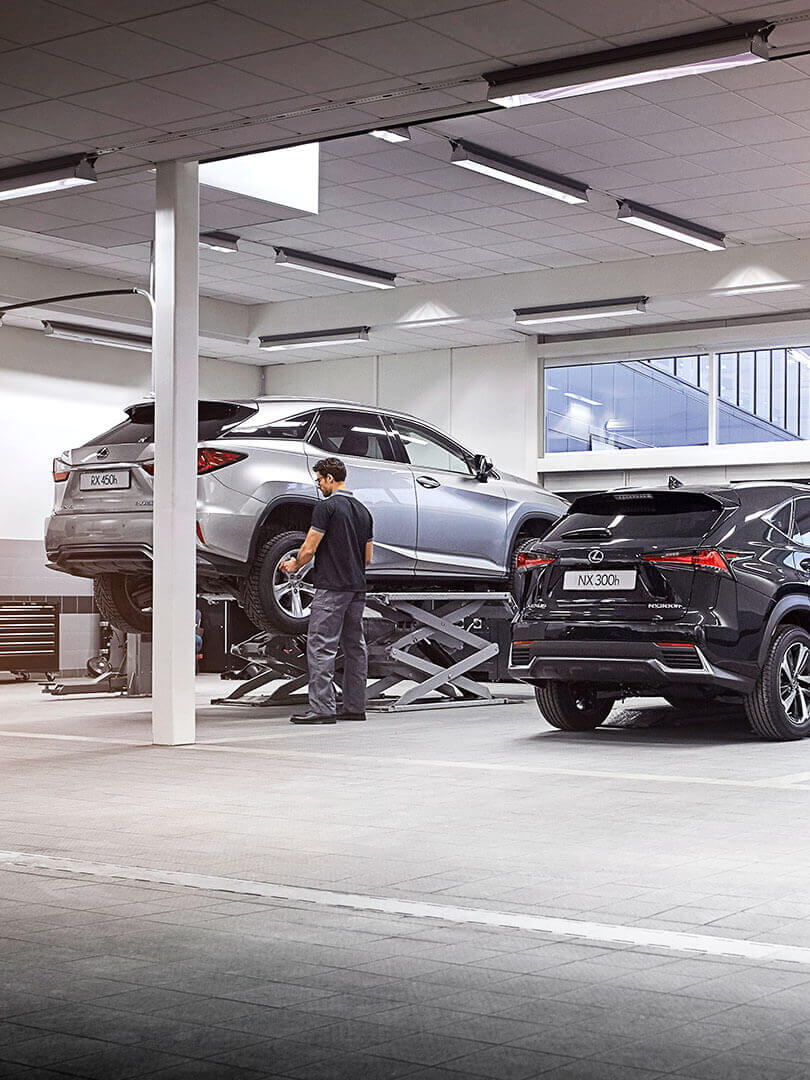 BENEFITS
LOWER COSTS
Self-Charging Hybrid vehicles are typically more cost effective to buy, own and run than an equivalent diesel model.
Lower maintenance costs
Significant maintenance savings can be made in the long-term as the hybrid system does not have a clutch, timing belt, starter motor, alternator etc.
Also, replacement parts costs are significantly reduced as Lexus hybrids produce less wear and tear of brake pads and tyres, resulting in further savings.
An annual Hybrid Health Check is the best way to make sure you're getting the most out of your Lexus Hybrid. The Hybrid Health check is free of charge, as part of any Lexus service. But if you aren't due a service for a while, you can maintain your peace of mind with a stand-alone Hybrid Health Check.
EASIER TO RUN
Lexus Self-Charging Hybrid means no plugs. No diesel. No compromise. You'll never have to connect a Lexus Hybrid to a power socket - they are always ready to take you as far as you need to go.
CONVENIENT & COMFORTABLE
Lexus Self-Charging Hybrids all have automatic transmissions, making them easier and smoother to drive. All vehicles tested have received a 5-star Euro NCAP rating and, for extra peace of mind, there's a 5-year / 100,000 km* warranty on the HV system**.
*Whichever comes first
**HV Battery, HV Battery Control module (ECU), HV Control module (ECU), invert with converter