WINTER CARE
LEXUS WINTER GUIDE
Enjoy safe and efficient driving this winter with a health check designed specifically for your Lexus. Whether it's a Christmas trip to see relatives or a scenic journey through snowy hills, we'll make sure your vehicle is ready for lower temperatures and unpredictable conditions.
EMBRACE WINTER ADVENTURES
Discover our range of premium accessories specifically designed and tested for your Lexus during the colder months. These stylish solutions allow you to transport heavy gear such as sports equipment so you can enjoy to enjoy the freedom of the slopes and thrill of the snow.
WINTER CARE
WINTER TRAVEL PACK
Heading to the piste for some winter sports? Or maybe you need to pack some skis or a sleigh for the kids? The Lexus winter travel pack offers you the answer you need, so get yours fitted today.
The roof rack is easy to install yourself or available for pre-installation by a Lexus Trained Technician.
A lightweight luggage box ensures everything is safely stored during the journey and a range of protection adds peace of mind so you can focus on the drive.
Everything comes with a 3-year warranty.
WINTER CARE
WINTER TYRES
When the weather's cold you need tyres you can rely on. Lexus Complete Winter Wheels will cope with anything the season can throw at you, from icy roads to off track detours. The tyres are made of a compound that remains supple in low temperatures with deep treads to disperse water and slush and numerous small slits that improve grip.
WINTER CARE
WINTER HEALTH CHECK
It's always important to have equipment you can rely on. Start any journey knowing that your car is in the best possible shape with a Lexus Winter Health Check. Our Lexus Trained Technicians only use genuine Lexus parts to ensure every aspect of your car is working perfectly so you can drive to your winter destination with complete peace of mind.
The full Lexus Winter Health Check includes inspection of:


Tyres
Motor oil
Wiper blades
Windscreen washer fluid
Brakes
Light bulbs
WINTER GUIDE:
PRE-DEPARTURE CHECKLIST
HOW TO CHECK YOUR CAR TYRES ARE SAFE

Before embarking on your winter journey, check your tyre pressure is at the recommended level, tyres are free from damage, and treads are above the minimum legal depth.

HOW TO PREPARE FOR WINTER TRAVEL

Keep essential items such as warm clothes, sturdy boots and food and drink in the car in case you get stranded, and keep an eye on weather forecasts and travel bulletins to make sure the route is safe. Ensure the vehicle's lights are clean and working so you can see and be seen. Then, before moving off, clear frost from all the windows and mirrors, and clear any mist from inside the windows with a blast of warm air from the ventilation system. Turn your air-conditioning to a warm setting to more efficiently dehumidify the interior.
HOW TO CHECK YOUR CAR NEEDS AN OIL CHANGE

Checking your car engine oil and oil filter are important to keep your car running well and for maintaining the life of your vehicle. It is recommended that you check your oil levels periodically. Park your car on a flat even surface, allow some time for oil to cool down and then remove the dipstick. Use a clean paper towel to dry off the dipstick and dip it once again. Check the amount of oil. If needed, top up with genuine Lexus oil.

HOW TO PACK YOUR CAR FOR A LONG TRIP

If you're carrying any heavy items, stow them on the boot floor behind the rear seats. To gain more space, consider using a roof rack and an easy to install luggage box. In case you're towing a trailer, ask a professional to install a genuine Lexus tow-hitch for you. If you wish to bring your pet along, ensure your Lexus dog guard is installed correctly behind the seats.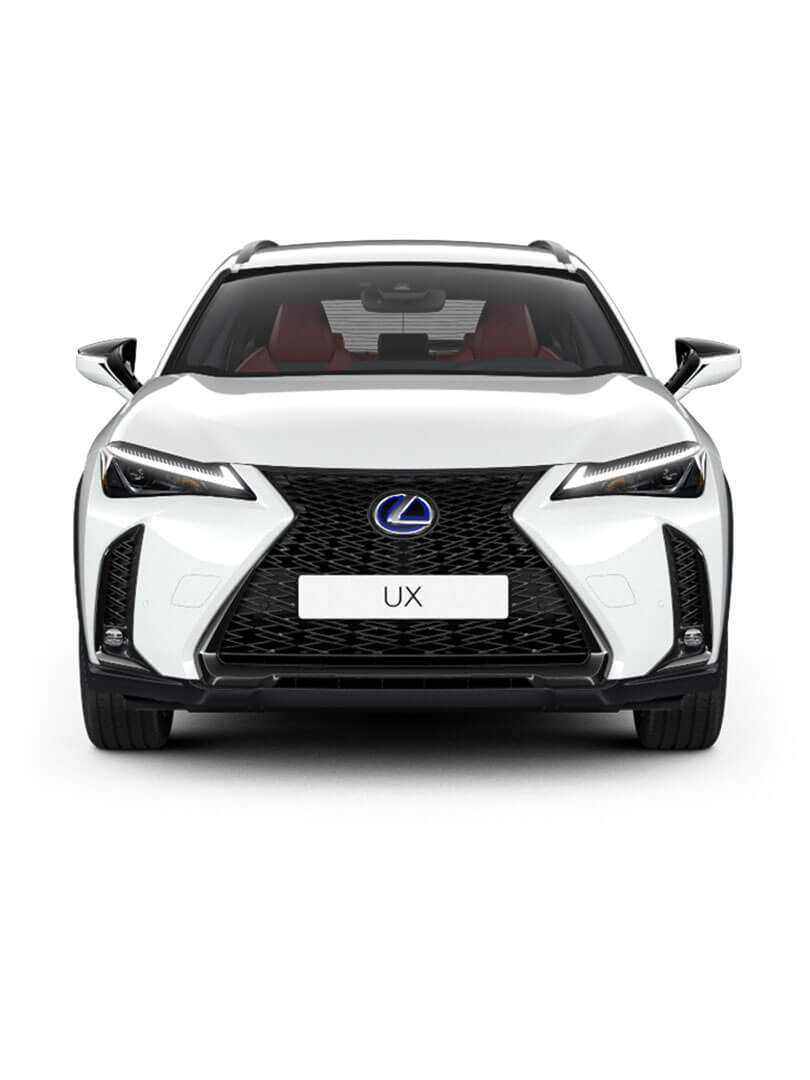 OTHER TIPS FOR A BETTER JOURNEY
HOW TO IMPROVE VISIBILITY

Check your windscreen wash reservoir is topped up and use quality glass cleaner to keep your windscreen clean and smear-free. If you notice any smearing continues, double check your wipers against any damage. Fit new blades if necessary. If it is absolutely necessary to drive in thick fog, reduce your speed, switch on your headlights and fog lights and leave at least a three-second gap between you and the car in front.

HOW TO STAY ALERT ON A LONG DRIVE

It's important to stay alert and keep your concentration while driving. Take 15 minute breaks every two hours to stretch your legs, have a snack and drink plenty of water to stay hydrated on a long drive. Keep yourself and the family entertained with a driving playlist or catch up on your favourite shows with a Bluetooth radio.
HOW TO DRIVE ON ICY ROADS

You may need up to ten times the normal braking distance before coming to a stop. Reduce your overall speed and increase the distance between you and the car in front. Lateral grip is similarly reduced, so bends need to be anticipated much earlier than normal. Many Lexus models have a button labelled 'Snow' near the gear shift lever. Activating this allows sophisticated electronics to maximise grip on slippery surfaces by reducing torque to the driven wheels.

HOW TO KEEP YOUR CHILDREN ENTERTAINED ON A LONG JOURNEY

Keep them entertained with a multimedia system, DVD player, games and shows on the move, and remember to bring headphones. Show them the route and time to your destination on the GPS navigation system to counter any 'are we there yet?' questions.