PLUG IN HYBRID
THE BENEFITS OF A PLUG-IN HYBRID
Whatever the journey, a plug-in hybrid demonstrates the advantages of electric power while retaining the advantages of petrol. When using both electric and petrol the car also behaves as a self-charging hybrid. Discover how it could be the ideal choice for your next vehicle.
As plug-in hybrids run on both petrol and electricity you are not tied down to the charging schedule of an all-electric car. It also means you do not have to fully charge your battery for longer drives although this does mean you miss out on the full cost savings and zero emission benefits that it provides. Whether you are in EV mode for shorter journeys or use a combination of pure EV and Hybrid driving mode for longer routes, this is a vehicle that fits around your lifestyle.

BENEFITS OF PLUG-IN HYBRID

LOWER COSTS

The most obvious cost saving from a Lexus PHEV comes from using electricity rather than petrol to for shorter journeys in EV mode (up to 74 km and 97 km in the city). These savings are further amplified by recharging your battery when electricity prices are lower, such as during the night. In many countries across Europe, PHEVs also attract subsidies and incentives meaning you may well pay less tax on your car and could benefit from free parking. In London, for example, plug-in hybrids are exempt from the congestion charge. Fun to drive yet kind on your budget, the costs of running a plug-in hybrid are lower than those that of a conventional petrol car. With fewer parts to maintain, less brake wear thanks to regenerative braking, and reduced tyre wear due to the smooth linear acceleration, you will also save on servicing.
FEEL MORE IN EVERY MOMENT
SUBSCRIBE TO THE ALL-NEW NX NEWSLETTER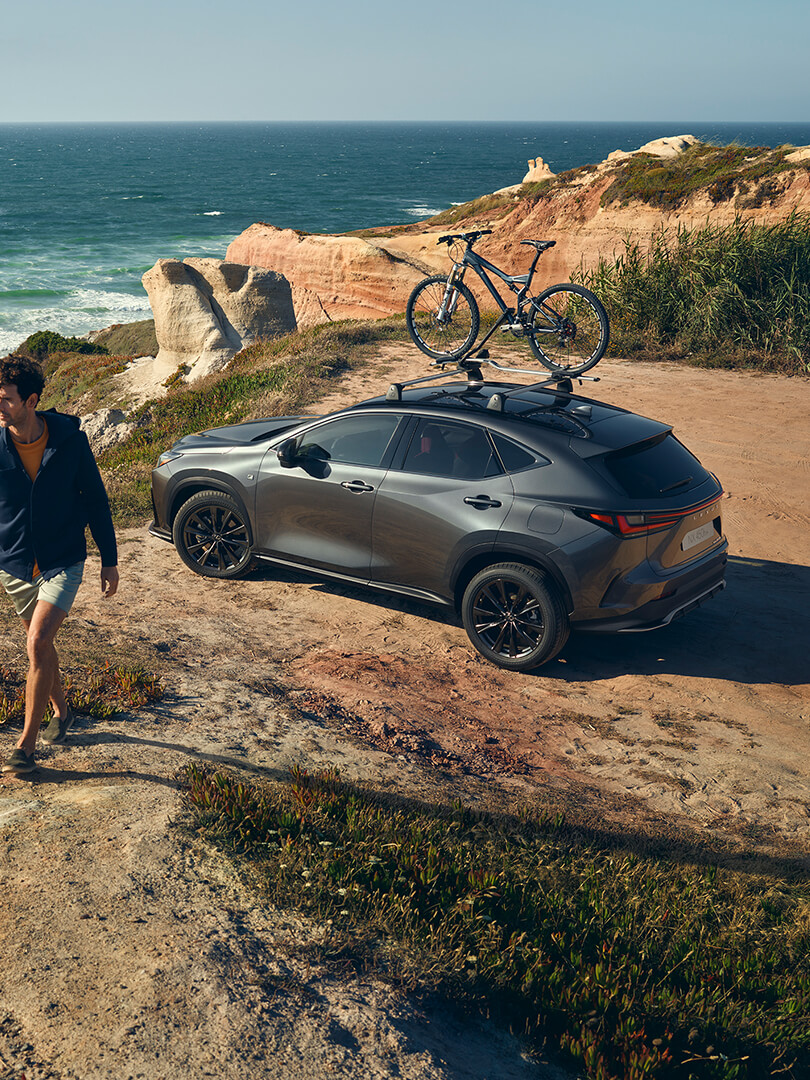 LEXUS PLUG-IN HYBRID
GREENER JOURNEYS
Lexus is the leader in developing and promoting the widespread use of eco friendly luxury hybrid cars. As well as reducing the emissions of our cars, by 2050 we plan to achieve zero CO2 emissions from all Lexus manufacturing plants and minimise their water usage. Plug-in hybrids like the NX 450h+ allow you to drive further in EV mode which reduces petrol consumption and produces zero emissions.
LEXUS PLUG-IN HYBRID
THE CONFIDENCE TO DRIVE
Range anxiety is not an issue with plug-in hybrids . With the security of a powerful petrol engine to back you up there is no fear of being stranded on the roadside if you run out of charge. For optimum EV performance, you can monitor the charge level and range of the NX 450h+ Plug-in Hybrid remotely on your mobile using the Lexus Link app.
LEXUS PLUG-IN HYBRID
NO COMPROMISE PERFORMANCE
The NX 450h+ Lexus Plug-in Hybrid raises the bar for a 'no compromise' electrified vehicle. Delivering 309 DIN hp of power, it realises peerless quietness and overall CO2 emissions as low as 21 g/km. Acceleration is thrilling – 0-100 km/h in 6.3 seconds - thanks to a large-capacity plug-in hybrid system that combines a 2.5-litre petrol engine with a motor/generator and 18.1 kWh lithium-ion battery. Alongside a class-leading electric range of up to 74 km (combined cycle, up to 97 km in the city), the NX 450h+ can reach up to 135 km/h in EV mode.
LEXUS PLUG-IN HYBRID
SELF-CHARGING POWER
Lexus Plug-in Hybrids conveniently charge themselves while you drive. On braking, or when you take your foot off the accelerator, regenerative braking harnesses your car's kinetic energy (wasted in conventional cars). All Lexus Self-Charging Hybrids and Lexus Plug-in Hybrids convert this into electrical energy for storage in the battery, together with power generated whilst driving at higher speeds. It means you can reduce fuel consumption and achieve more with electric power.